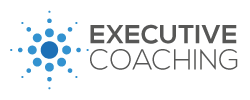 For professionals who want to improve their leadership skills in a complex environment.
Read more and video.
Testimonials
I'm very happy that I participated in the Workshop. With her competent, authentic and reassuring manner Anette passed on her knowledge, and took our personal issues very seriously.
Together, we experienced many "aha" moments. By purposefully engaging us to actively participate, she helped us to find solutions instead of focusing on the problem. She's so good at that.
It was a very inspiring and meaningful day for all of us.
Thank you, Anette, for a very pleasant, relaxed and yet compelling workshop.